I would just like to make sure you know about a shop on Etsy.com called Portraits of Saints.

I ordered a print for our godson and was so pleased to find so many saints, even more obscure ones.
The owner, Tracy, painted St. Adelaide for me, just a few months after I asked if she could. She didn't charge, she welcomes ideas for new saints to paint. Here is Saint Adelaide.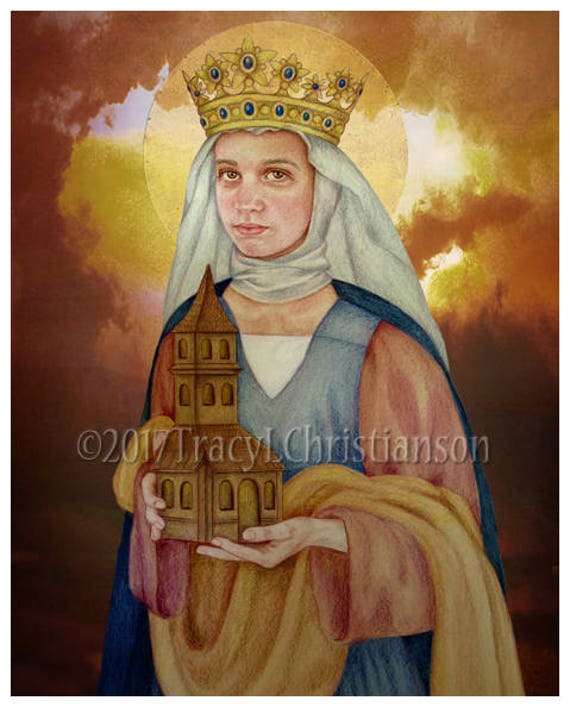 PS This is not a sponsored post. Some things are too good not to share. I find these great gifts for children, grandchildren, nieces/nephews and godchildren!